Good news! My friend Sharon successfully had surgery to fuse her neck/spine yesterday!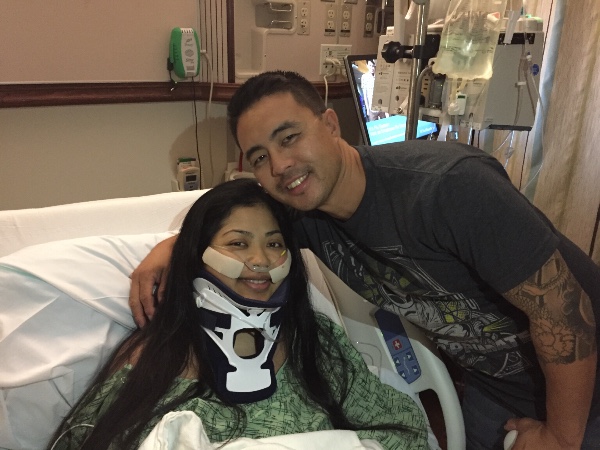 Sharon and her husband, Brad
She is doing very well and expects to recover within the next six months (hopefully sooner!) I am so happy and relieved for Sharon and her family. Now they can focus on recovery and we all want Sharon to be free from the pain she's been suffering for the last several years. Through it all, Sharon has remained positive and grateful for everything. She is an amazing person!
If you are interested, please visit Sharon's fundraising page here. Thank you for helping Sharon live as fully as possible!